what we do ?
Teef Najd Roofing Systems is an innovative manufacturer and supplier of affordable, light-weight stone-coated roofing systems in protective steel. Teef Najd roof tile profiles include Classic, Kelio, Teef Shingle, Teef Wood and Teef Bond, which are supplied to over 18 countries around the world. We offer high quality products that are remarkably strong and durable that can withstand against severe natural calamities and are supported with Teef Najd Warranty.
CEO MESSAGE
HAZZA SAAD ALHAZZA
All praise is due to Allah, the Lord of the Worlds. The Beneficent, the Merciful. Firstly, I would like to congratulate all of our present and past employees. Your dedication and hard work have made Teef Najd Group a place where we can feel proud to work. You have helped us diversify our expertise into different areas of business. This diversity has allowed us to broaden our client base and strengthen our foundation. And your commitment to service has won us many reputable clients, adding to our success.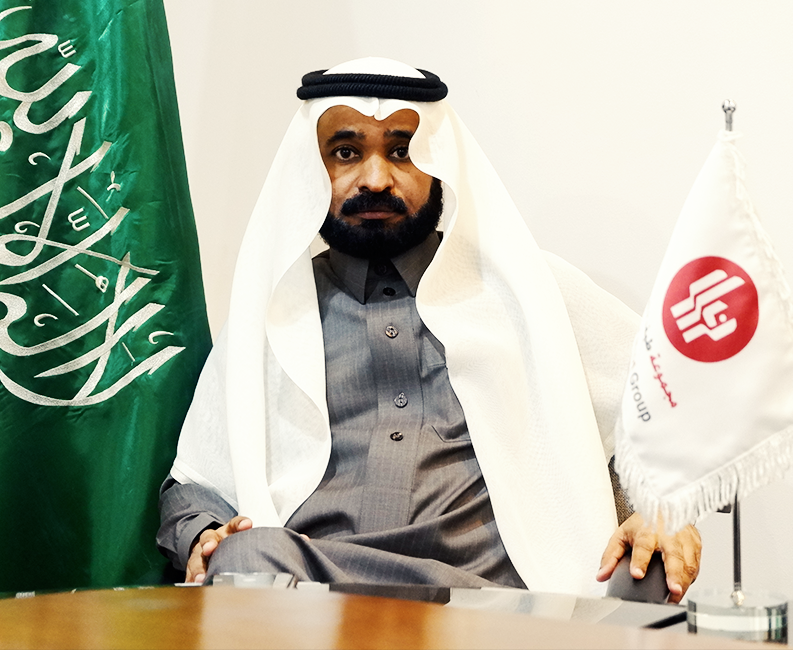 success years
Sincerity and perfectionism in one's activity are the keys to success. We, in Teef Najd Roofing Systems, make it in our principle to work with all our hearts and to try our best to complete our work as best as we could. It is also in proper craftsmanship that we are able to continually make ourselves improving at all times.

trading business for roofing
Teef Najd has started trading business for roofing materials and supplying the local market.

plan building
Teef Najd started to plan building the foundation of Roofing systems factory

Roofing Systems Factory
Teef Najd built its Roofing Systems Factory located in Riyadh, the capital city of the Kingdom of Saudi Arabia.

Stone Coated Steel Roof Tile production
Teef Najd Roofing Systems has purchased its own Stone Coated Steel Roof Tile production line from France and started production supplying the local market.

export products
Teef Najd started to export its products to other countries and gained international market shares.

New facility
New facility complex is nearly completed.
Vision & mission
As a pioneer in this line of business, we aim to continuously provide best and high quality products and to render sincere and quality services to our growing number of clients and meet their satisfaction in implementing best solutions to the market need.
Our vision is to be the best roofing systems manufacturer globally, as measred by all our customers and clients.
our offices